The Space Department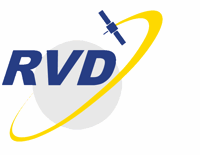 The Space Department (RVD) is the oldest department of the VSV 'Leonardo da Vinci'. The RVD promotes astronautics among  students and employees by organising lectures, excursions and other astronautic related activities. Approximately two times per period the RVD organises a lecture about a space-related subject. The guest lecturers come from all over Europe, but mostly from the Benelux. Lectures were given about for example MarsOne and Galileo. 
Next to that, every period the RVD organises an excursion to a space-related company or exposition, sometimes even abroad. The goal of these excursions is to have a look inside a company, where you normally are not allowed to be. Examples are excursions to the European Astronaut Center in Germany and the A Human Adventure Exposition in Jaarbeurs Utrecht. Biannually in July, the Multiple Day Excursion (MDE) is organized. This is a one week trip to a European country. In this week, a group of about 20 students visit leading space-companies in that country. Of course, there is also plenty of room to explore the culture of the particular location. 
Finally, once every two years the RVD organizes a symposium about a space-related theme (this alternates witch the LVD, which organizes a symposium in years during which the RVD doesn't organize one).
The Aviation Department
If your hearts skips a beat when you see an aircraft flying overhead, the Aviation Department (LVD) certainly has a lot to offer you within the VSV 'Leonardo da Vinci'. The main goal of the LVD is to organise lectures, excursions and other activities that are all related to aviation. Every study period the LVD aims to organise a lecture held by someone can tell students and employees something new and exciting in the field of aviation. Think about for example an Airbus employee who focuses on structural certification, or an F35 test engineer. Apart from these lectures the LVD also organises excursions to different aeronautical companies and events, such as the Belgian Air Force Days or the LVNL, the Dutch Air Traffic Control. Students can take a look behind the scenes of different companies, to get a great idea of all the opportunities that there are in aviation.
A major Multiple Day Excursion, the MDE, is organised once every two years at the start of the summer, in July. In a trip that lasts one whole week about 20 students travel to a country within Europe to visit different companies that play an important role in the aviation industry. These visits can vary from getting a tour at Airbus in France, to visiting Lockheed Martin in the UK. Just like the Space Department, the LVD organizes a symposium every two years.
Master Department 'Apollo'
For students in the last phase of their studies there is the Master Department 'Apollo'. Focussing on master students 'Apollo' organises activities to help them orientate on their future careers. These activities include lunch lectures, in-house days and application trainings. Furthermore Apollo organises the Case Tour, Automotive Tour and the Career Weeks every year. During these events you will get the opportunity to broaden your network and connect with people from the industry. During the Case Tour we will visit several companies located in the Netherlands. For the Automotive Tour we will travel abroad to also experience the working environment of other countries. The Career Weeks are organized on the faculty itself and will be mainly focussed on lunch lectures and other workshops. As aerospace students are sought after in almost all sectors 'Apollo' not only organises aerospace related activities, but also activities related to for example offshore and consultancy. So if you are a master or late bachelor student  and you want to orientate on your career, make sure to come to our activities! Follow the VSV Instagram to stay up-to-date of our events.
Aerospace Diversity Department
Over the last years, more and more companies have started a search for strong women to take the lead. Not only gender diversity, but diversity as a whole is an imporant topic nowadays. Society is realizing more and more that a diverse group of people is a strong group of people. The strength of diversity lies in the combination of different people, cultures, ideas, and relationships. It is no secret that the aerospace industry has a big challenge ahead of it in this regard. As ambitious students, we try to tackle this challenge by organizing an event focused on diversity in the broadest sense of the word. The Aerospace Diversity Day is a yearly recurring event in which sometimes difficult topics such as gender, sexual orientation, background, disabilities, and much more are discussed in an open platform including panels, speakers, and workshops. Previous guests have included Christine Darden, first female African-American executive at NASA, Michiel van Dorst, CEO of LVNL and Claire Dubbelman, Championship Manager at the FIA.