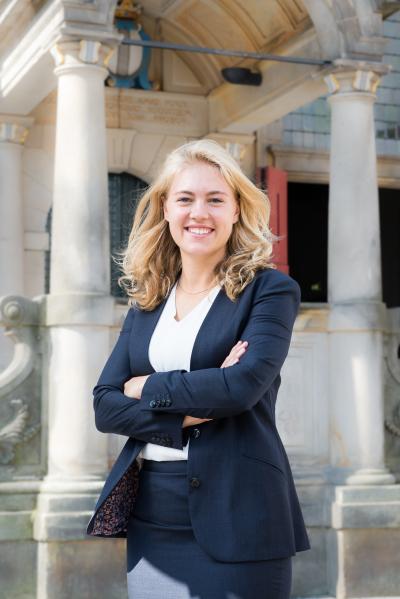 Hi! My name is Liselotte Mulder and this year I am the Commissioner of Education of the VSV. Being responsible for Educational Affairs means that one of the main tasks is evaluating the courses that are taught at this faculty. Together with our Quality Control Groups also referred to as the B1, B2, B3 and M1 committee (where B stands for Bachelor and M for Master) I am responsible for the quality assurance of all the courses within the Bachelor and the different Master tracks. Based on the students' opinion, feedback is given personally to the lecturers about their courses! This feedback is really appreciated and therefore used to maintain the level of quality of our Bachelor and Master curricula.
As Commission of Education I am also main responsible for our book shop. Together with the Treasurer of the VSV, I provide AE students with all the necessary books at the lowest prices. Furthermore I am responsible for the organisation of the Parent's Day in December this year. During this day all second year students have the possibility to show their parents the faculty and its features and what studying Aerospace Engineering in Delft is about.
In case you have any questions, suggestions or remarks about the courses or about the curriculum/education in general, please let me know! You can do this by, for instance, telling the B- or M- committees (click the header 'Evaluation' and choose BSc or MSc courses, to see who is in the committees). You can also fill in the Online Education Feedback Form, or come to me personally as well. If your problems are more personal, it would be better to discuss this with either the academic counsellors or the Quality Control Manager, Sander Barendrecht. If want to stay up to date on the latest Education news, you can like the VSV Education Facebook!  
Alongside my educational role, I am also a member of the Women's Department 'Amelia' and the AkCie.